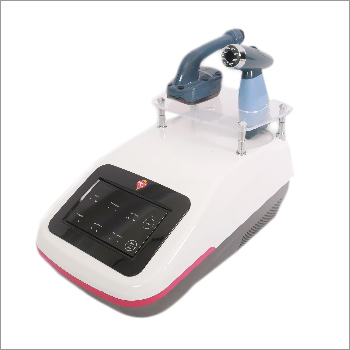 Nano Therapy System
Product Code : 11
Product Description
Known for its precise treatment method, the offered Nano Therapy System utilize nanoparticles to administer medicine to a specific area of body as part of target based treatment procedure. The provided equipment is also used for enhancing skin elasticity level and for removal of fine lines by raising blood circulation rate. Thermal energy applied by this therapy system is effective in generation of new skin cells. We are a prestigious manufacturer and supplier of standard grade Nano Therapy System that can be obtained at reasonable price range.
Fine mist + Thermo therapy (Option)
Multi All-in-one System on which the concurrent use of the fine mist and low level laser (660mm) is possible.
As thermal energy delivered to thermal plane, helpful to skin cell regeneration and blood circulation.
skin aging, whitening and wrinkle management with the penetration into the skin by the fine mist.
Effective skin care by using the fine mist, low level laser and galvanic concurrently.
Benefit
Easy to penetrate In to the skin with the optional galvanic current Intenslty and frequency setting
With the low level laser (660mm) helpful to skin soothing, skin regulation and blood Circulation
Helpful to skin care such as wrinkle improvement skin soothing , moisture control etc with the penetration into the dennls layer of the fine mist smaller than pores.
Simple design & easy to use
Massage effect and body line care with the thermal plate (Optional)
Specification


| | |
| --- | --- |
| Model | Theranova -430 |
| Input power | AC 220V, 60Hz |
| Power consumption | 150 W |
| Dimension (mm) | 270 (W) x 530 (D) x 255 (H) |
| Manufacture | Unispatech co, ltd |
Contact Us
802, Gieopdosiro, Jijeong-Myeon, Wonju City, Kangwon-Do, Korea, Wonju, Gangwon-do, 26354, Korea South
Phone :82-70-70047774